Management Liability (D&O)
There are a number of issues that could be threatening your daily busi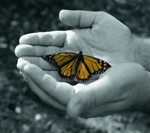 ness operations at this very moment and ignoring them could have a major impact on your professional life.
We are a team of highly-trained experts based in the local area, who specialise in helping business owners avoid common crisis situations. We are here to help you resolve and avoid workplace
problems quickly, efficiently and discreetly.
Don't just hope it doesn't happen to you, protect yourself against it instead. Our policy is backed by AXA, a global insurance heavyweight, and our experienced staff-members are just a phone
call away. It's never been simpler to ensure that your business runs smoothly without any expensive hiccups along the way.
The insured can use their own solicitor for EPL claims but using Brabners would save them the £3,750 excess! Brabners also operate the free legal advice helpline – where else can you get free advice from such a well respected firm of solicitors?
When might you need us?
If any claims are brought against any of your current, former or future directors or employees, you may need to find the legal costs for any court proceedings, awards or settlements. You may also need to cover the costs of an official investigation. Not having insurance in place for this very costly exercise may prove to be very damaging to your business finances. Some businesses never recover! Our policy will cover you for both of these situations and provide you with peace of mind. Your business will be protected against an enormous and avoidable expense.
Another scenario in which you're covered is if your business suffers a loss due to employee dishonesty or third party fraud. Don't let someone else bring down the business you've worked so hard for through their criminal activities. We don't cover third party fraud as standard.
Events which would lead to you being extremely pleased that you gave us a call:

If anything goes wrong with a pension scheme, trust fund, employee benefit scheme or public offering that was endorsed or encouraged by your company. This does not include defined benefit schemes automatically and we don't cover public offerings as standard
If an employee is killed at work due to lapsed health and safety measures
If an employee makes an employment practise claim
A former, retired employee decides to put in a claim against you
One of your directors is mishandling trade secrets or dangerous goods
There is an unwanted legal issue surrounding not just your main business, but all your subsidiary companies too (our policy automatically provides cover for all your subsidiary companies)
Should any claims arise in the month following a management buyout (you'll still be covered by our policy)
If your company is inadvertently involved with pollution and inefficient harmful waste management
Don't let any of these scenarios happen to you. Give our team a call instead – 01772 555576
http://wp.freedomofcreation.co.uk/garratts/wp-content/uploads/sites/37/2014/12/logo-300x99.png
0
0
http://wp.freedomofcreation.co.uk/garratts/wp-content/uploads/sites/37/2014/12/logo-300x99.png
2014-01-02 14:19:15
2017-01-18 10:34:58
Are you unwittingly risking the reputation and future of your business?