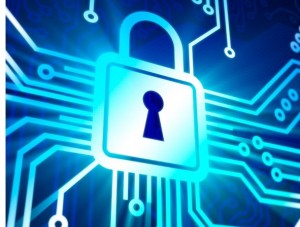 Data breaches happen all the time, so it's important for your business to manage the risks related to a data breach and reduce the significant cost that is the result from it. The simple answer to this problem is to get insurance.
Your business and standard property insurance doesn't cover certain important data, which includes all of your customer information and their contact details alongside employee security numbers. This information is perfect for a cyber-hacker, but Cyber Liability Insurance will cover these things for you.
Imagine not being able to take orders or collect any payments due to your system being down – Cyber Liability insurance covers this, too. This insurance will cover loss of profits due to a system fail that is caused by any virus or an attack.
Some people believe that cyber insurance is only suitable for large corporations, but it is also beneficial for small businesses.  Most hack attacks actually target businesses with less than 250 employees.
Here are a few reasons why you should consider investing:
It probably covers more than you think
Many policies offer "first party" coverage, meaning they will pay you for things like business interruption and the cost of notifying customers of a breach as a result of a cyber-attack. Without this insurance, you could be held liable and face severe penalties.
You are protected if your cloud provider messes up
If your website is hosted or stored in the cloud, you're still legally responsible. You can't fully control the way in which a cloud provider handles your data, but this insurance policy can protect you if your cloud provider makes any mistakes.
Social media sites expose information with little control
Your business site and your employees activity on social media can trigger liability if your business is responsible for the sites. Defamatory statements, leaked information and copyright infringement can all be covered with a Cyber Liability Insurance policy. Losing the trust of your customers can be much more damaging than the financial loss you will incur to repair the effects of the breach.
Cyber liability insurance has been available for around 10 years. However, it's rarely purchased. The data and information of your business is probably worth much more to you than the equipment on which it is stored.
If you'd like some more information on a Cyber Liability Insurance policy we can provide for you, please contact us today for a chat.
http://wp.freedomofcreation.co.uk/garratts/wp-content/uploads/sites/37/2014/12/logo-300x99.png
0
0
http://wp.freedomofcreation.co.uk/garratts/wp-content/uploads/sites/37/2014/12/logo-300x99.png
2014-04-02 14:27:58
2017-01-18 10:35:13
Why do you need Cyber Liability Insurance for your business?